My name is Cheryl Raway, and I am the owner and a small breeder of Pembroke Welsh Corgis in Hastings, Minnesota, located just south of Minneapolis & St. Paul. My daughter Angela runs day-to-day management.

I am a small breeder with 3 pembroke Welsh Corgi females, (Angela has 2 Pembroke Welsh Corgi females) ... the Corgi's are house dogs. Our Corgi puppies are raised right in our living room where they get plenty of attention from all of us. Corgi puppies will have their dews removed, first set of shots and worming our puppies also come with a contract. Docking of tails will not be performed.
See what our clients have to say! View Corgi Puppy Reviews Page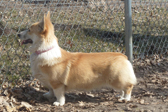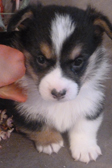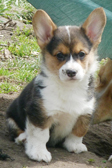 A bit about me, the farm, and of course, the puppies: I have been married to my wonderful husband Bill for over 30 years. We have 4 grown children and 4 grandchildren, they keep us quite busy. We live in Minnesota on 20 acres surrounded by big oak trees, country smells and nature sounds. My husband was raised on this land it has been in his family for 3 generations. We are happy to share the old homestead with our Corgis.
Above: Fantasy Farm RJ's True Blu (blu tri); Thorssens Fantasy Farm Maya (Red/white fluffy)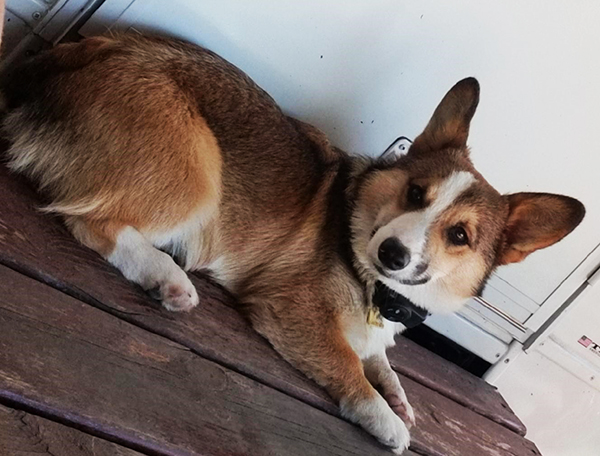 Above: Fantasy Farm Linda's Ima Kola (DM n/n) sable/white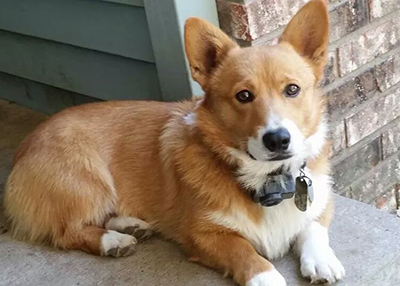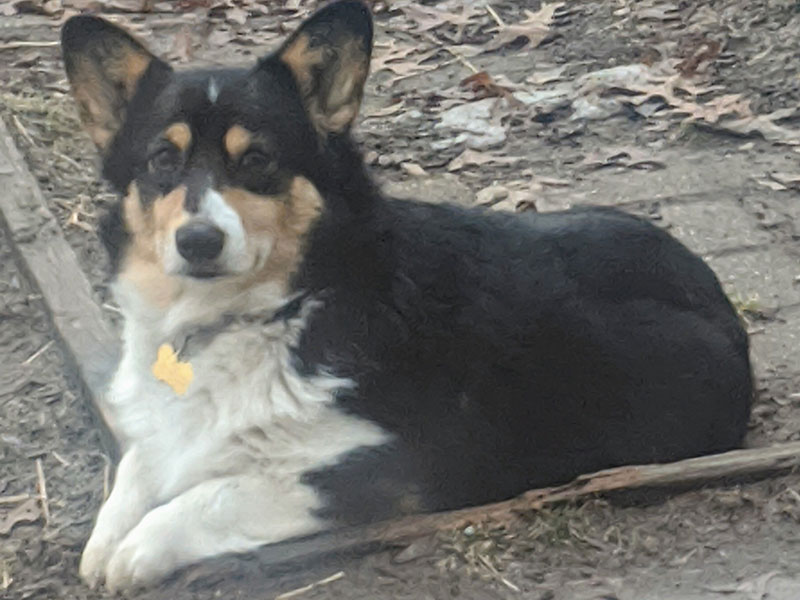 Above: Fantasy Farm Thorssen Grizzly (DM n/n) (red/white) and breeding female: Fantasy Farm Lilly's Rose (tri)
Waiting list: Corgi Fantasy Farms waiting list for first available puppy requires your name, address, e-mail address, and phone number submitted in writing (in a regular post-mailed letter) along with a nonrefundable deposit of $100.00. Submit your requests to: 22940 Michael Avenue, Hastings, Minnesota 55033.
Shipping: Puppies cannot be shipped until eight (8) weeks of age and the temperature can NOT be under 20 degrees or over 85 degrees at either the origin or destination. Puppy and the fee (shipping, veterinarian flight exam and kennel which totals approximately $350 depending on the weight and size of the puppy) must be paid in full one week prior to scheduled ship date. I will make the shipping arrangements. Contract must accompany the payment (you may view the contract here). Patience and flexibility are a must due to weather in Minnesota and flight connections. Please include your name, address and phone number with your email. I ship NW 1-800-352-2746
Veterinary services: Corgi Fantasy Farms works with Hastings Veterinary 651-437-5101. Visit their web site to learn more. We recommend their service!
About Degenerative Myelopathy, an article... read here
Learn about puppies going home here >
Vaccination schedule for puppies >
You are welcome to come see and pick your puppy, just call for directions:
651-210-1949, Cheryl Raway