We love hearing great client reviews! See what some of our customers have to say about their puppies, below:
Chevy. (from Panda and Grizzly) Turned 5 today! He's been an absolute great dog.
- Daniel S.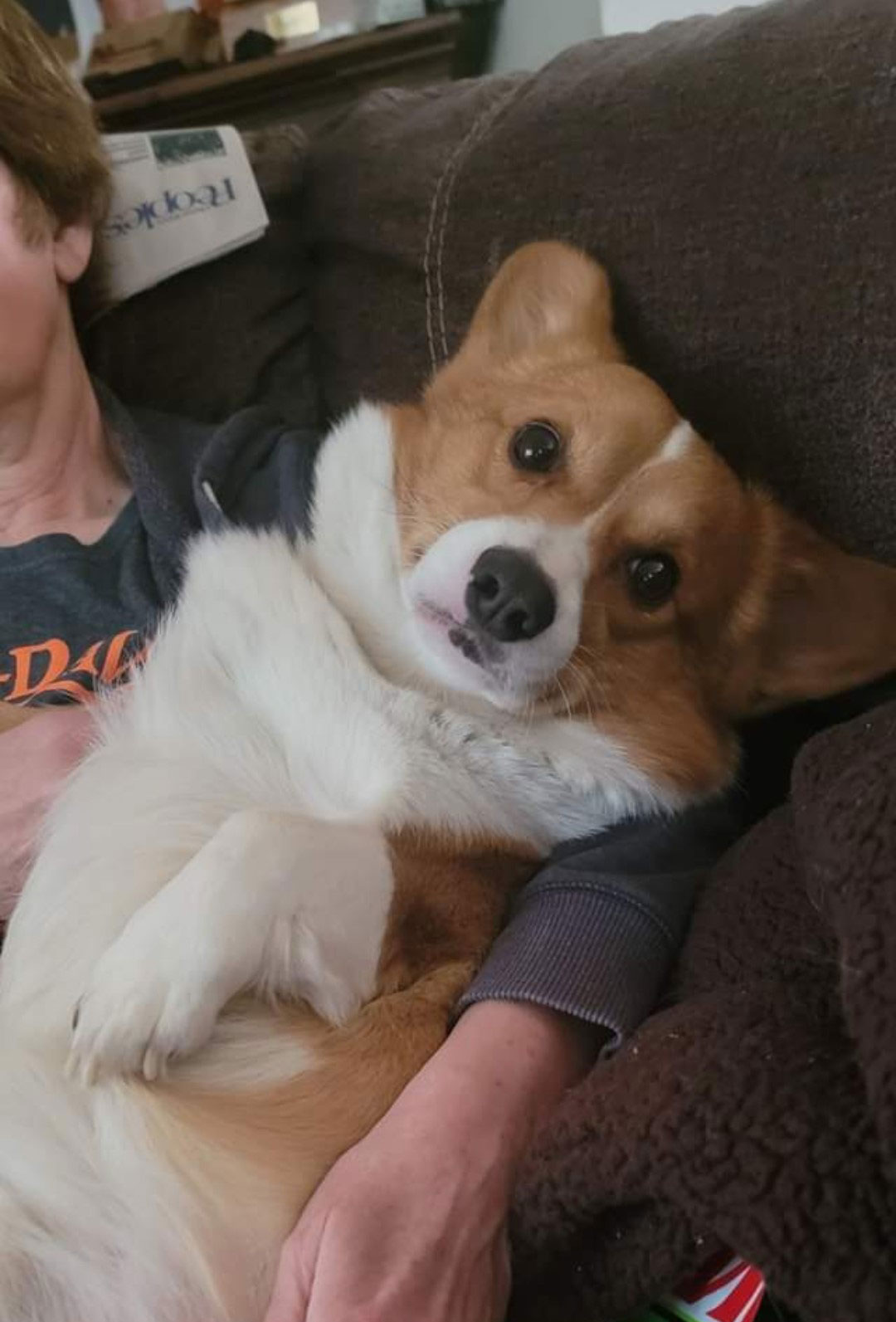 Freyja & Loki. (from Panda and Grizzly) Our new Pembroke Welsh Corgi puppies were born October 13th, 2014. We have visited them every week since picking them out after 1 day old and have taken several photos and videos. Freyja (female) and Loki (male) are Tri-colored litter mates from Panda (dam — black headed Tri-colored Corgi) and Grizzly (sire — Red/White Corgi). We researched and interviewed several breeders meeting Cheryl and Panda in person before we signed a contract and got on the waiting list for our puppies. We have been doing a lot of research on the Corgi breed and proper training of puppies as companion pets. We think it is extremely important to learn and meet 3 Corgi generations experiencing first hand their temperament, personalities, and living environment. We really appreciate Cheryl allowing us to visit our pups in her home as they mature and evolve during their early days of puppyhood! This is a unique and rewarding opportunity proving we made the right decision with Corgi Fantasy Farm.
- Cheryl & Bill Toenjes, Woodbury, MN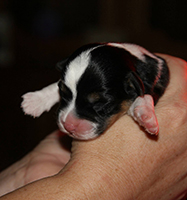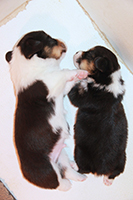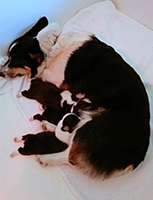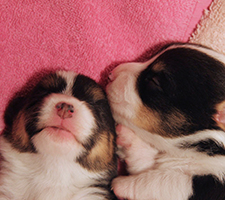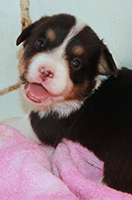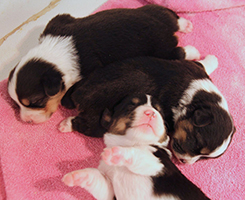 Tosca. (from Izzy & Dakota) is one year old today, and I thought I'd send you an update: Tosca has turned into a handsome and confident young lady. She is happy and spirited (that's code for "a pain in the but sometimes!"), and she is adored by everyone that meets her. She loves peanut butter and her favorite chew toy is my husband's wallet. Thank you again, Tosca is a joy to our life!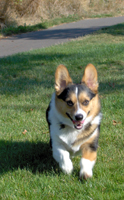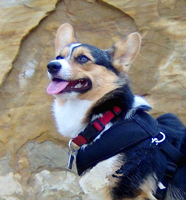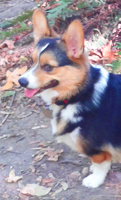 Stella. Hi Cheryl and Angie, Just wanted to let you know how much we are enjoying Stella. She is smart, social and has a sweet personality. She is a great addition to our family. THANKS SO MUCH! - Judy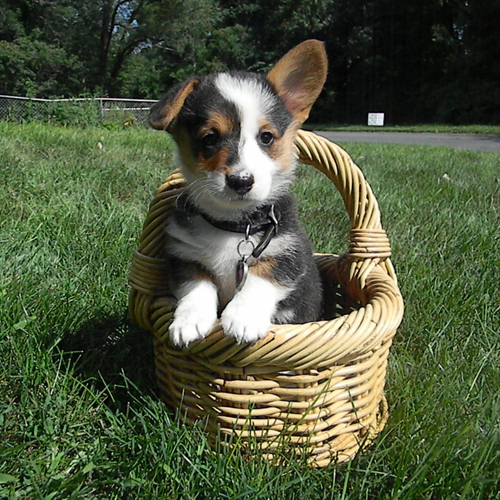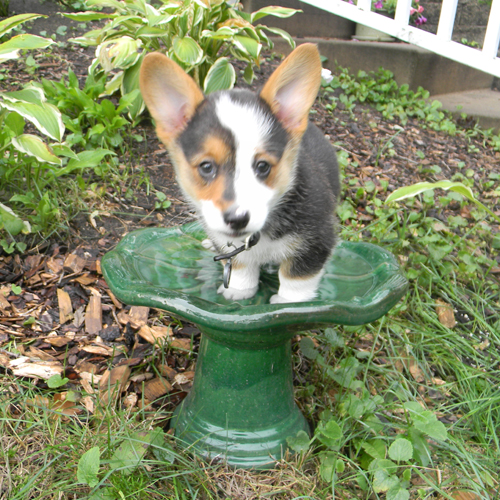 Brody. Here is my little guy, Brody, that I purchased from you. He was born on
March 4th. (He's the little guy with the brown front foot). He is such an awesome little dog. VERY smart and entertaining.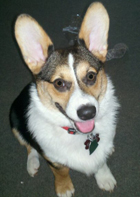 Bailey. Cheryl, Bailey is doing very well. She passed her check up with no noticeable issues... my vet has two corgis of her own so she was loving it. She has a great temperament, with the occasional blast of pure puppy energy. It's been a blast to have her!

Mojo. Hi Cheryl! I'm writing because I saw on puppy find that Trouble is expecting again. No, I'm not ready for another puppy yet (but hopefully soon!) So I wanted to update you on the Tri we got from her litter last year and just in case in helps if people have any questions regarding her puppies. Mojo is 8 months old now, about 27 pounds, and is wonderful in every way and far too smart for his own good. :) - Tasha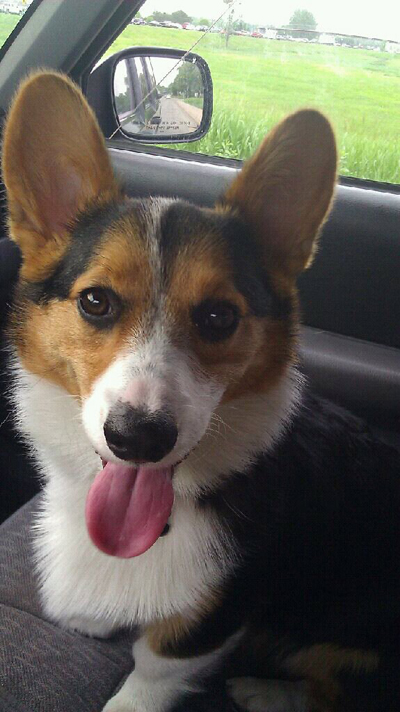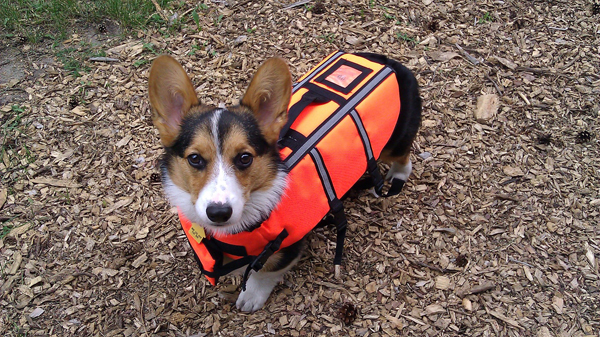 Flik. Hi Angie and Cheryl, I just wanted to update you about Flik. He is now six months old. He is wonderful. We don't know what we would do without him. Little bear (our collie) is so much happier having a friend to keep him company. Although Little bear is a little jealous of Flik's couch privileges. Flik also likes to drive little bear nuts by jumping off the couch onto him. We always call Flik a parrot because he loves to sit on the back of the couch at shoulder height. Flik just recently got neutered and he looked so pathetic in the E-collar afterwards. He is a smart little guy. We do not trust him being off a leash but he listens well and he learns quick. I have attached some pictures we have taken of him (some old, some new). Thank you so much for our little guy. He has really become part of the family. - Katherine D. & Niklas S.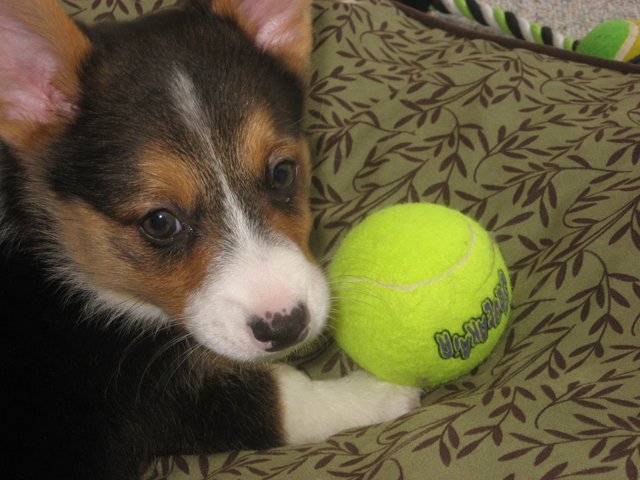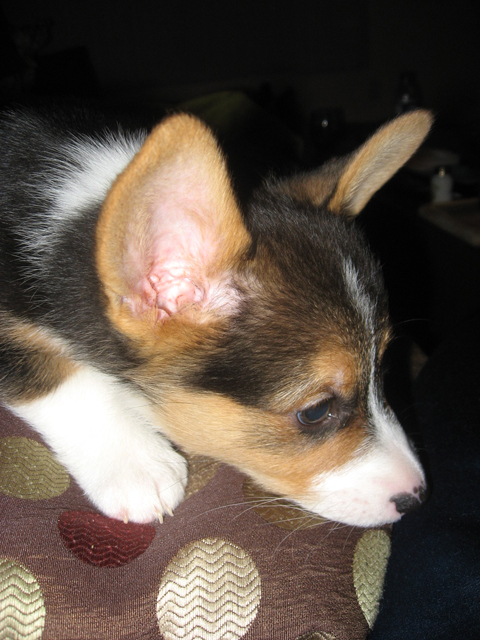 Pembroke Welsh Corgi is a small dog with a fox like appearance weighing between 16-35lbs., 10-12 inches tall at the shoulder, body length is 10-12 inches with short legs. Pembroke's can come in 3 colors with or without white accent markings, red, sable and tri. Learn more about the Pembroke Welsh Corgi.
You are welcome to come see and pick your puppy, just call for directions:
651-210-1949, Cheryl Raway