My name is Angela Wittenberg, my son Dalton and I are slowly taking over Corgi of Fantasy Farm since my Mom, Cheryl Raway, is starting to retire.
We are located south of Hastings, MN by the small town of Miesville.
A bit about me, the farm, and of course the puppies. I am married to my wonderful husband Phil and we have 2 sons Colin and Dalton. I have lived here my whole life and this 20 acres has been in the family 4 generations; there are plenty of oak trees, country smells and nature sounds. We are happy to share the the homestead with our corgi.
We are a small breeder with 4 Pembroke Welsh Corgi females, (Angela and Cheri each have 2 Pembroke Welsh Corgi females) ... the Corgi's are house dogs. Our Corgi puppies are raised right in our living room where they get plenty of attention from all of us. Corgi puppies will have their dews removed, first set of shots and worming our puppies also come with a contract. Docking of tails will not be performed. We give NuVet Plus K9 vitamins to our dogs and puppies, see link below to order.
See what our clients have to say! View Corgi Puppy Reviews Page
Announcing: Fantasy Farm's Friendship Faye's first puppies!
(two of first litter of six shown above)
More photos!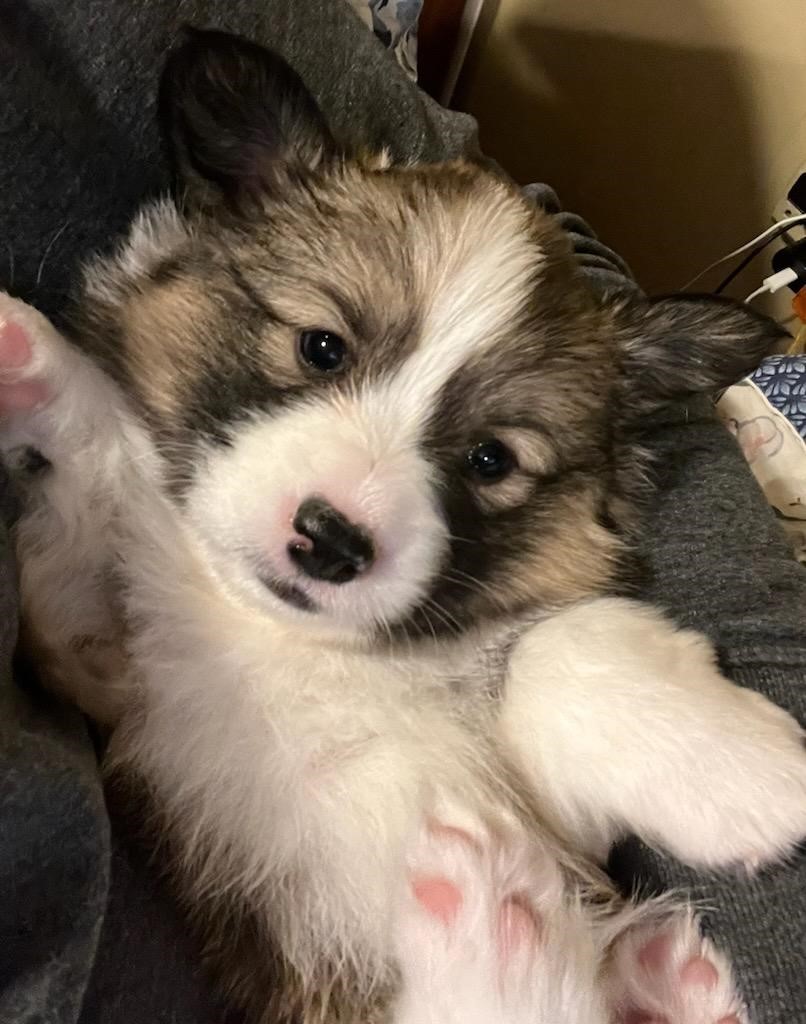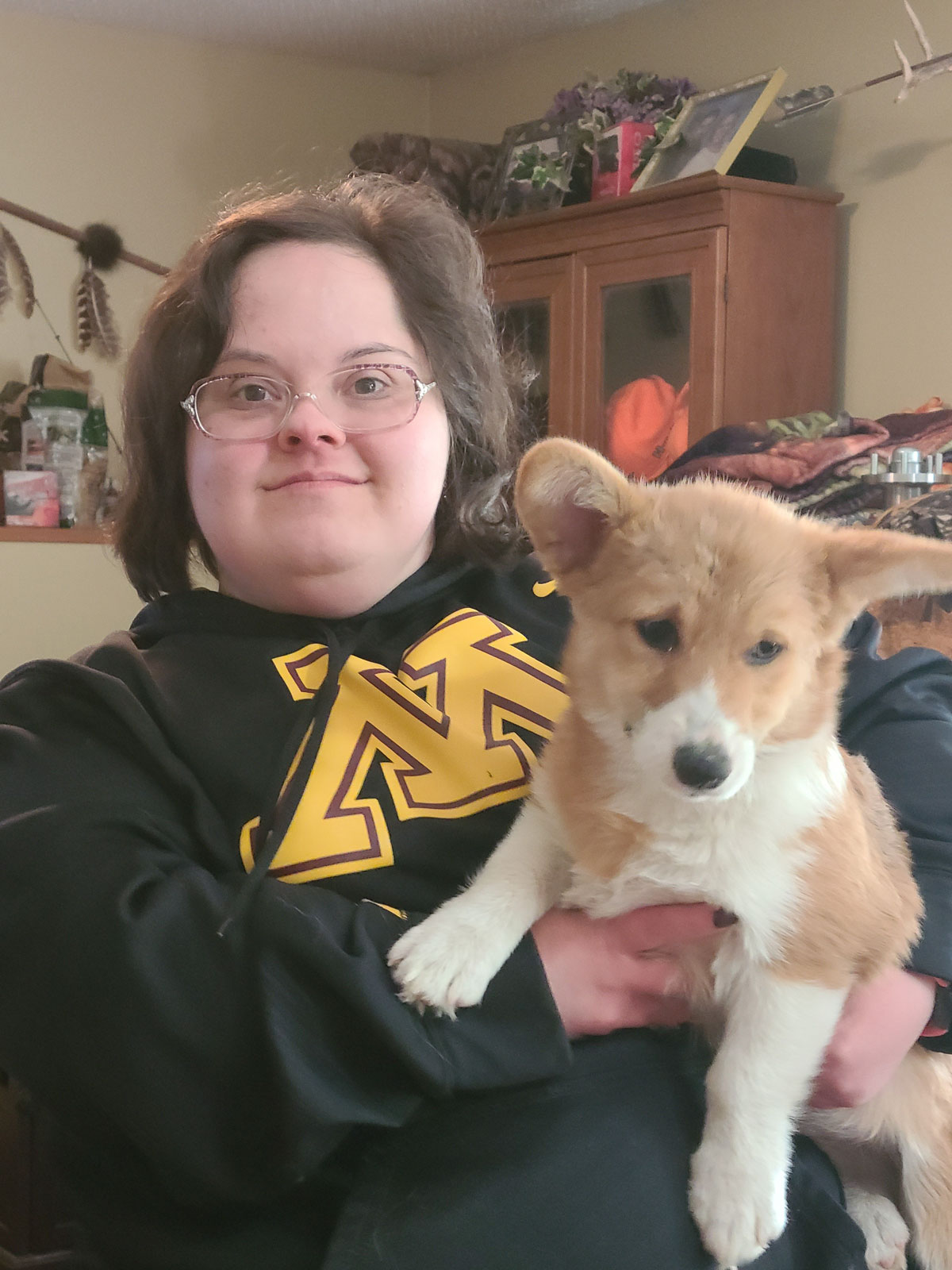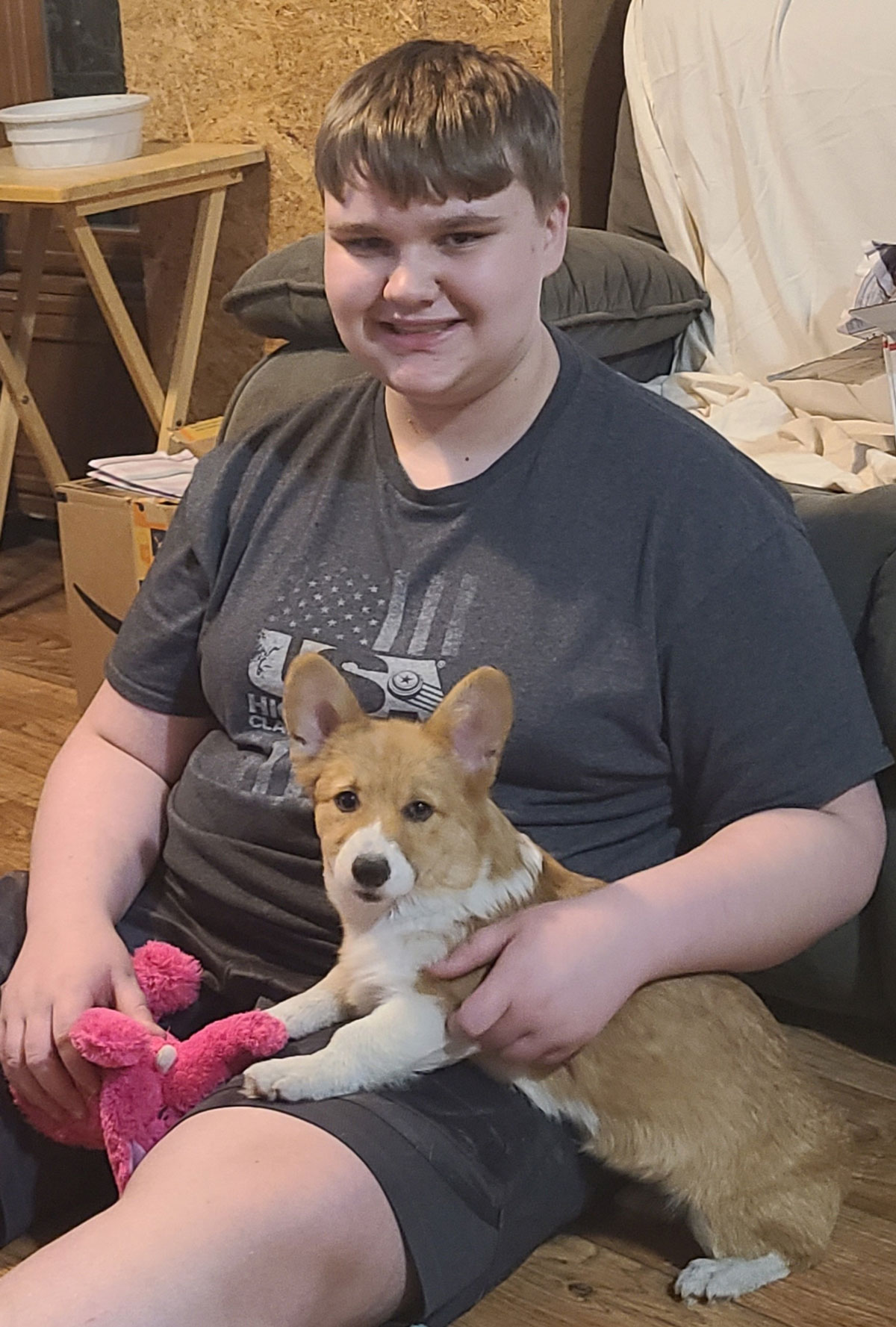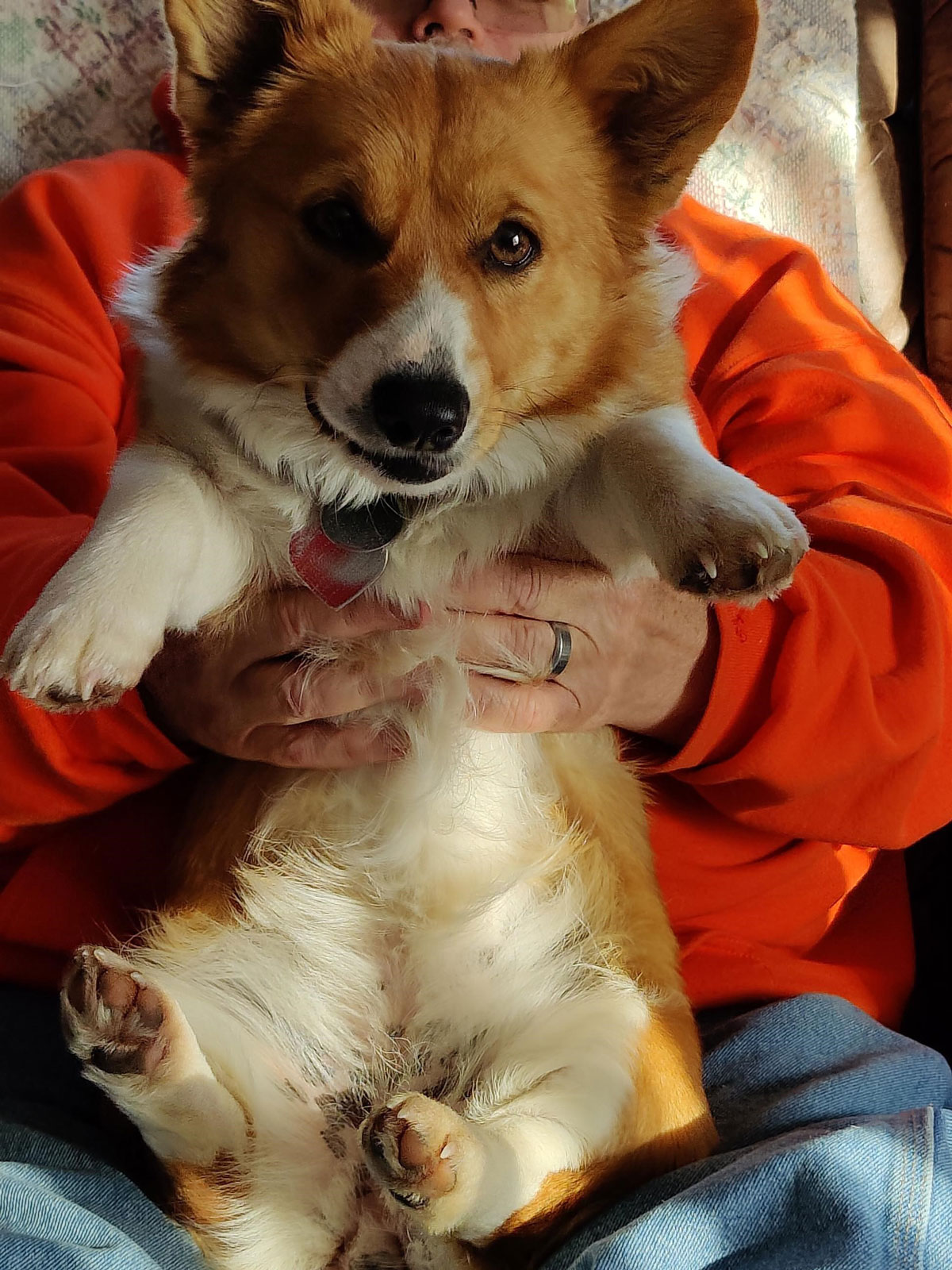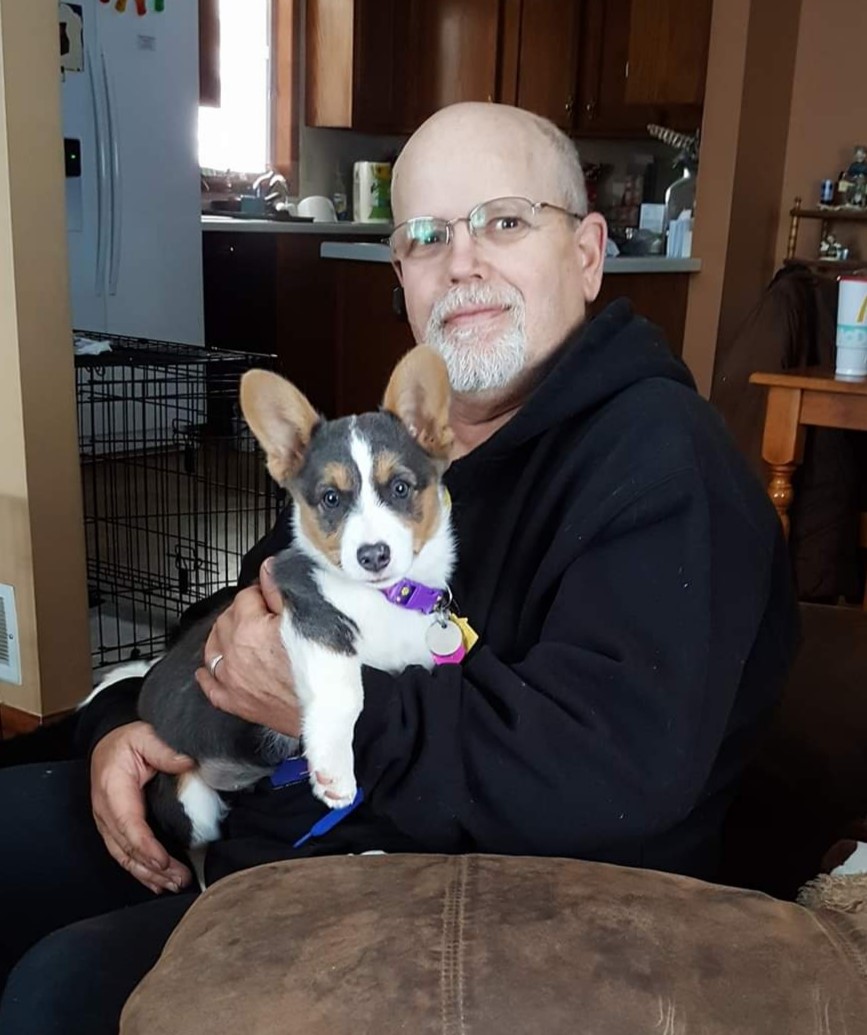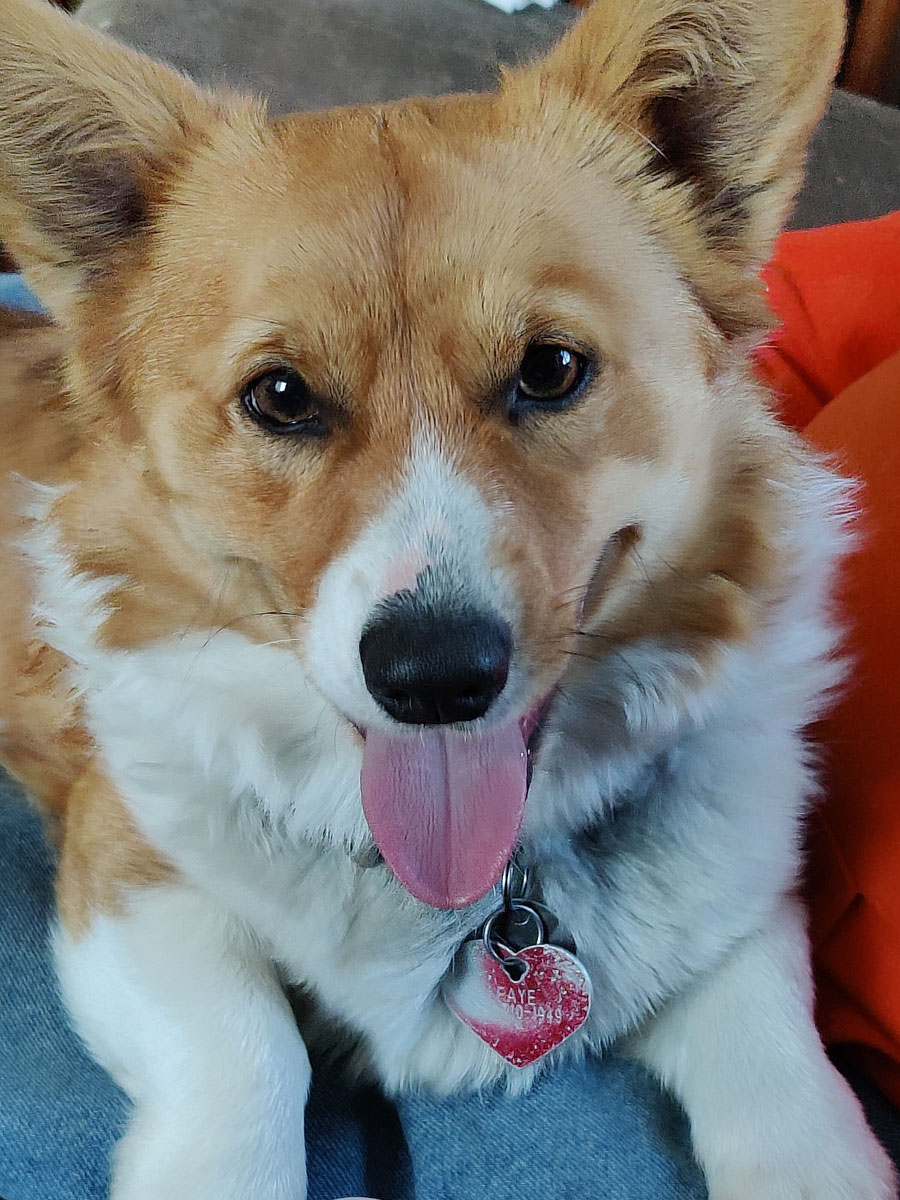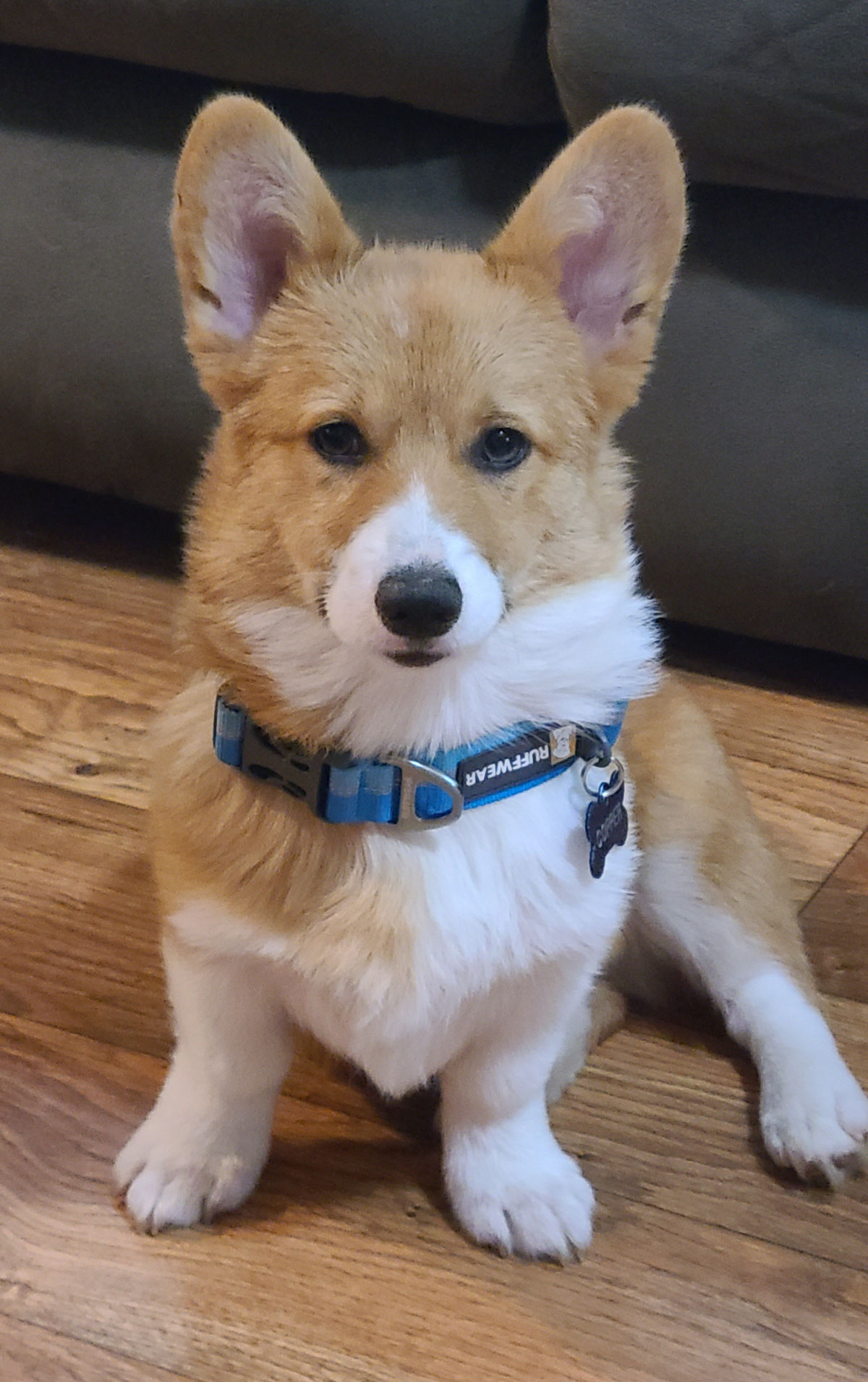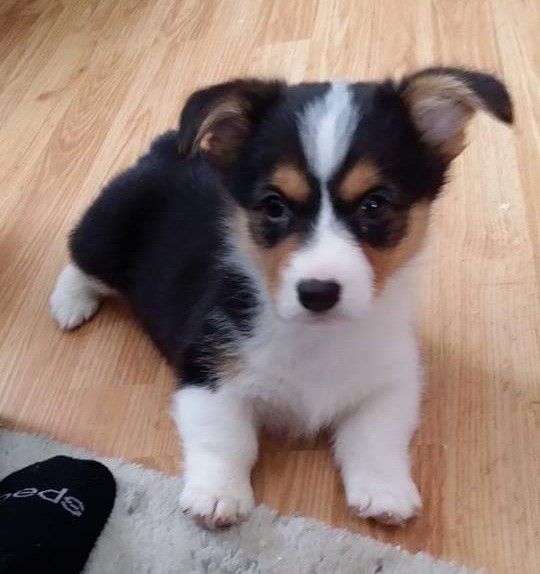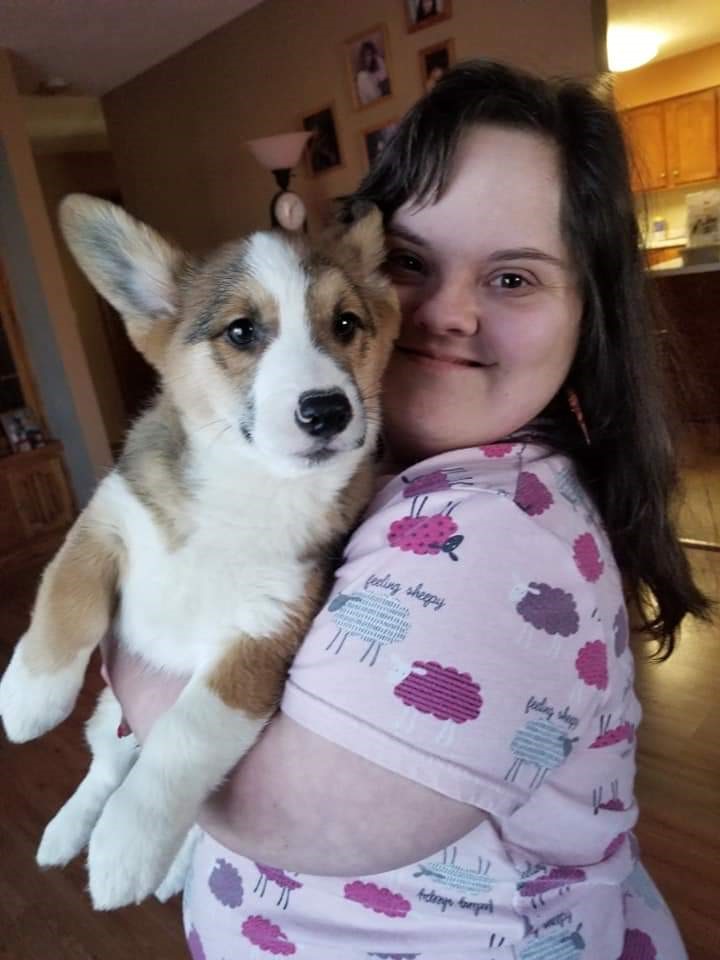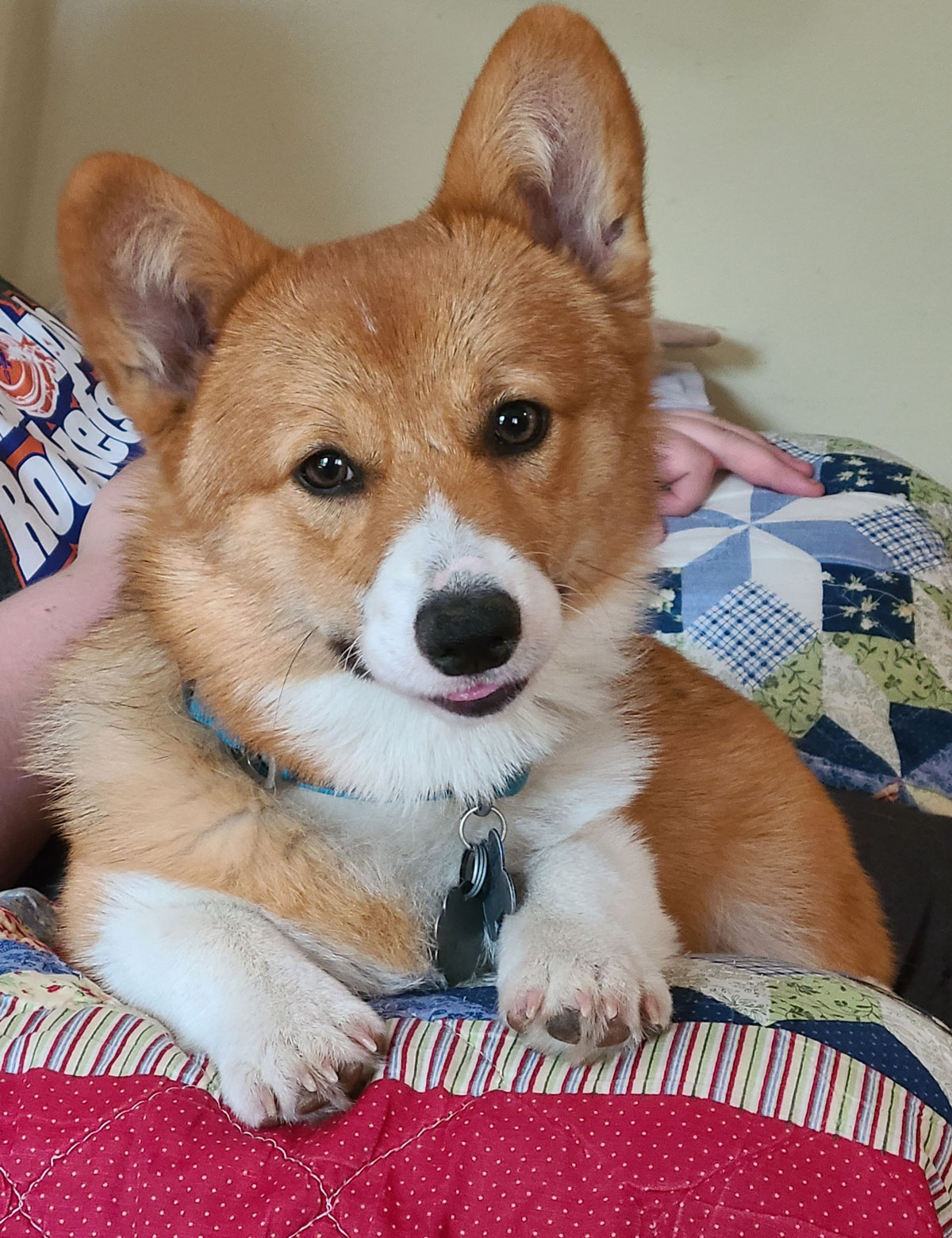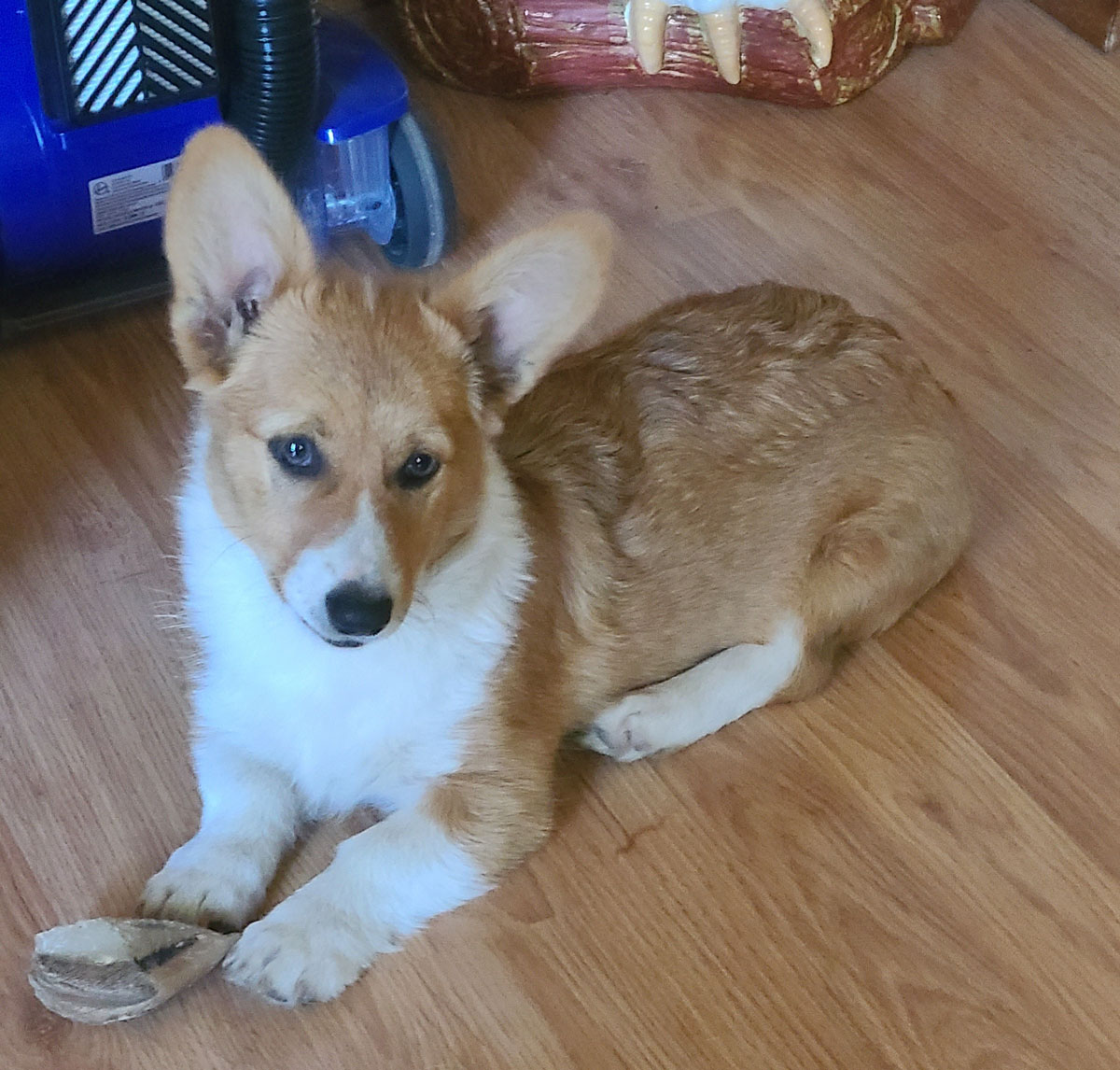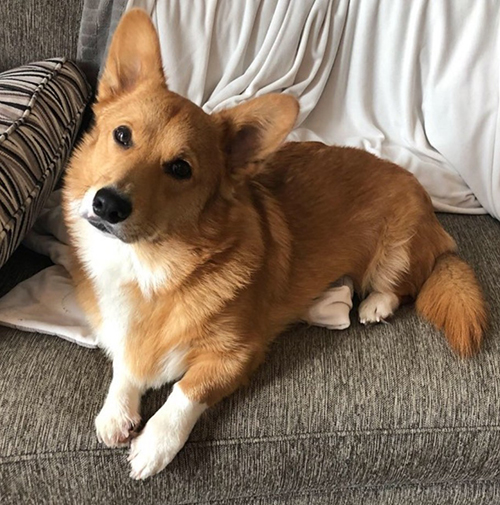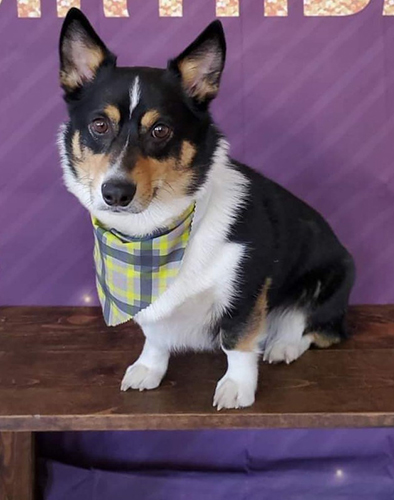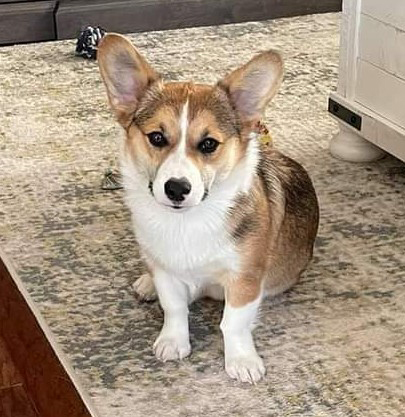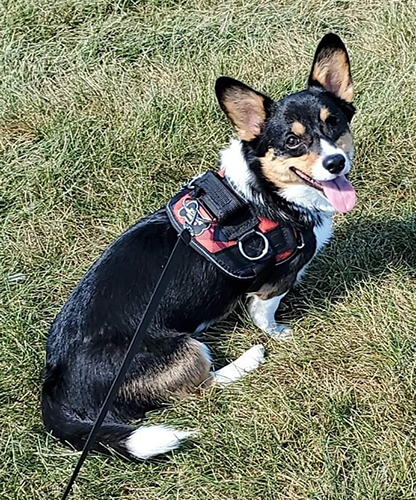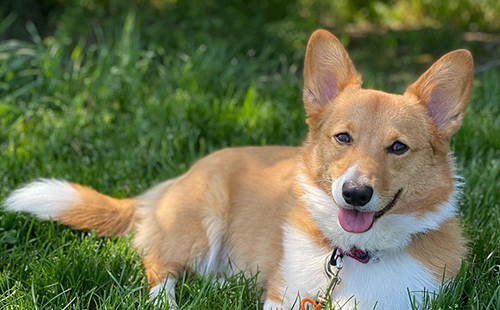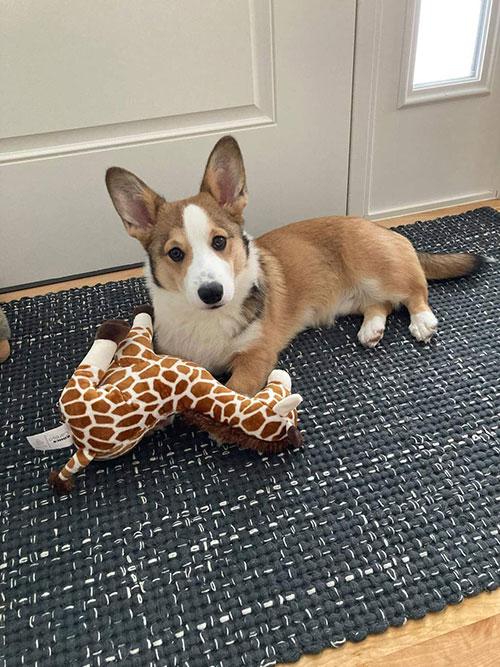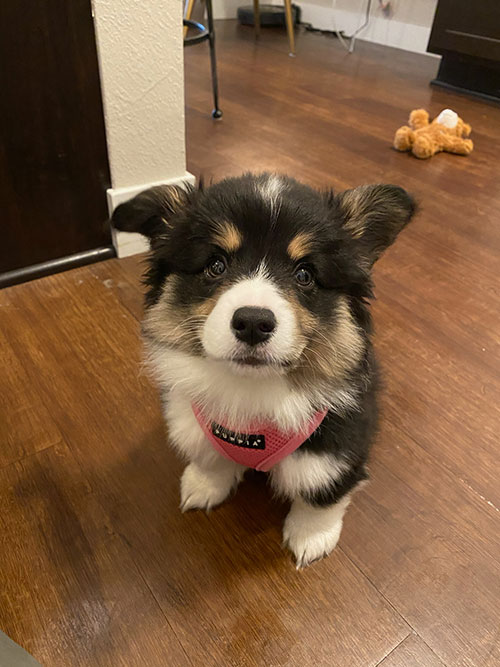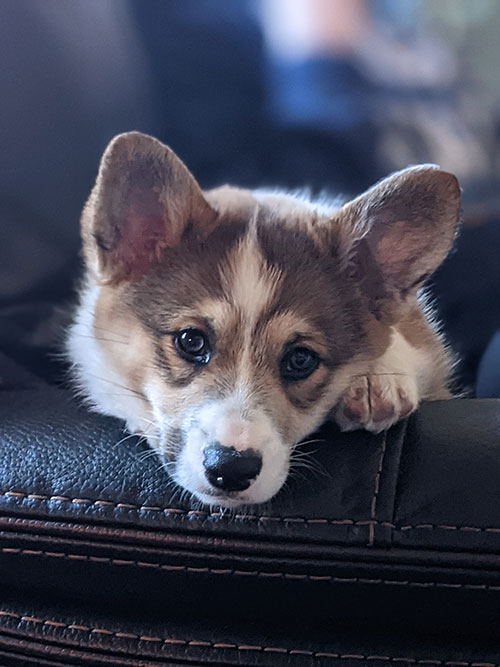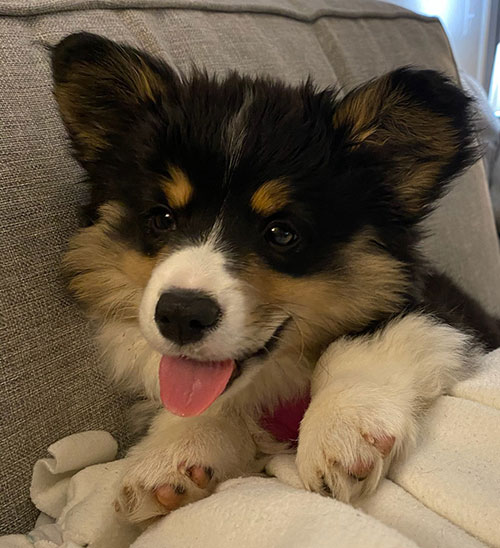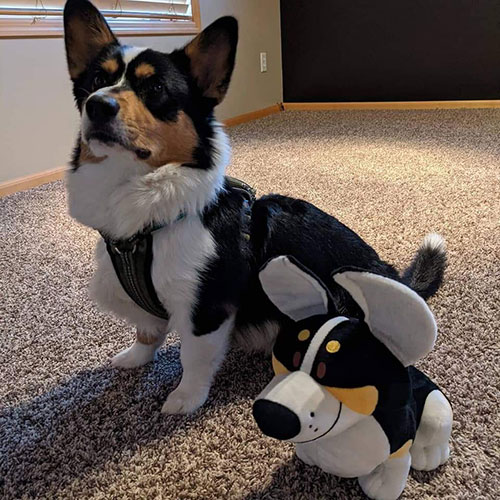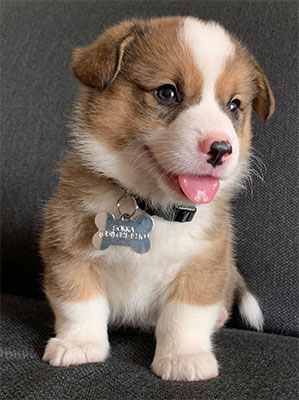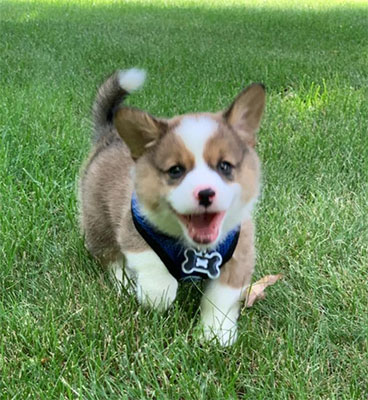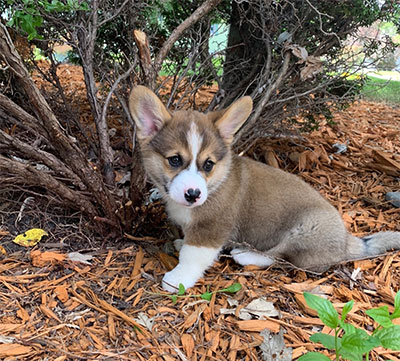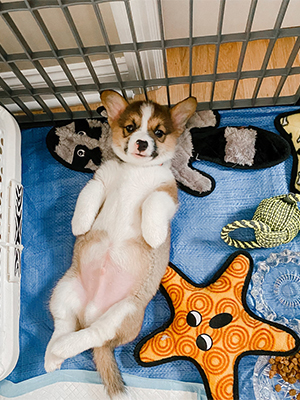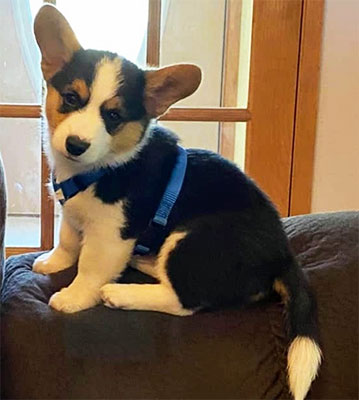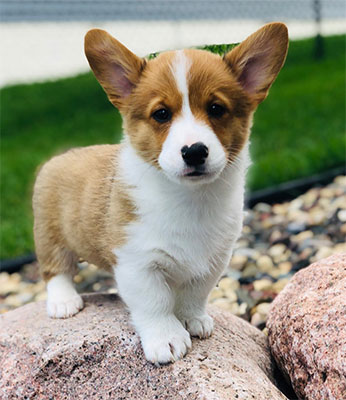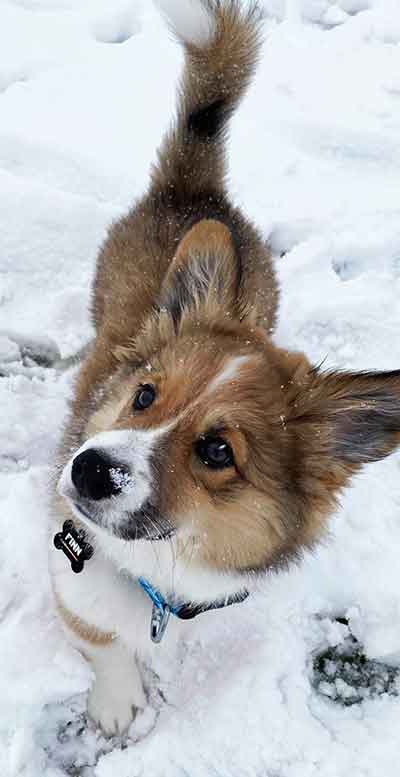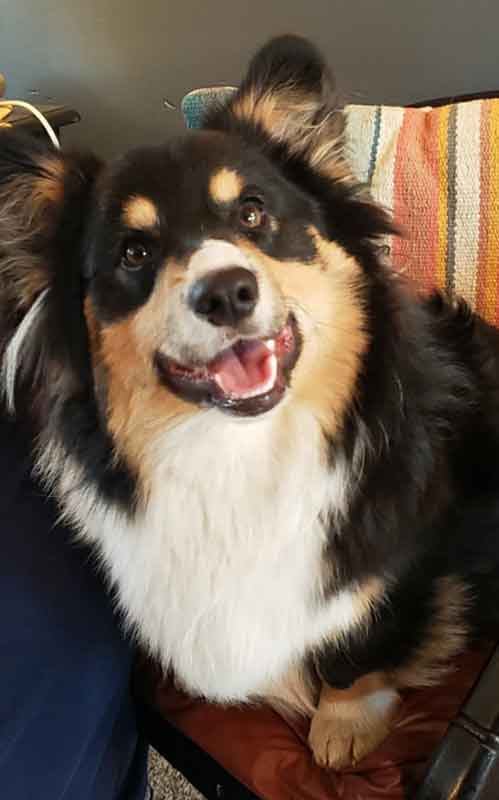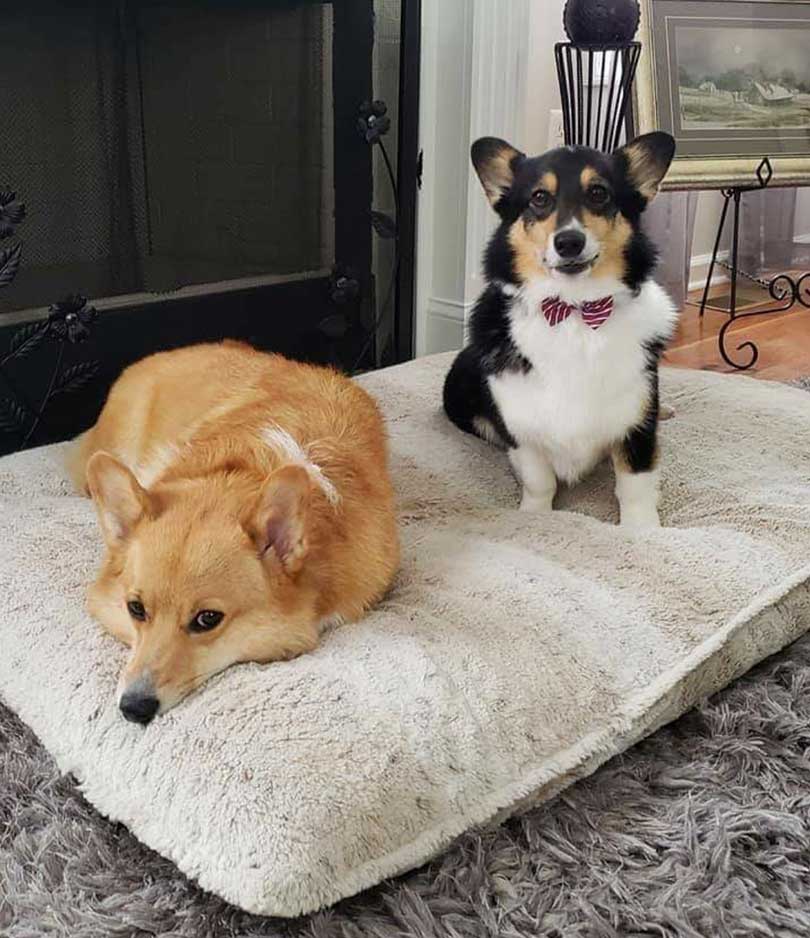 Above: Fantasy Farm Friendship Flo DOB 11/13/2021 tri female not at risk for DM; and Fantasy Farms Blu Bell (DOB 6/8/22) Not at risk for DM, Tri Female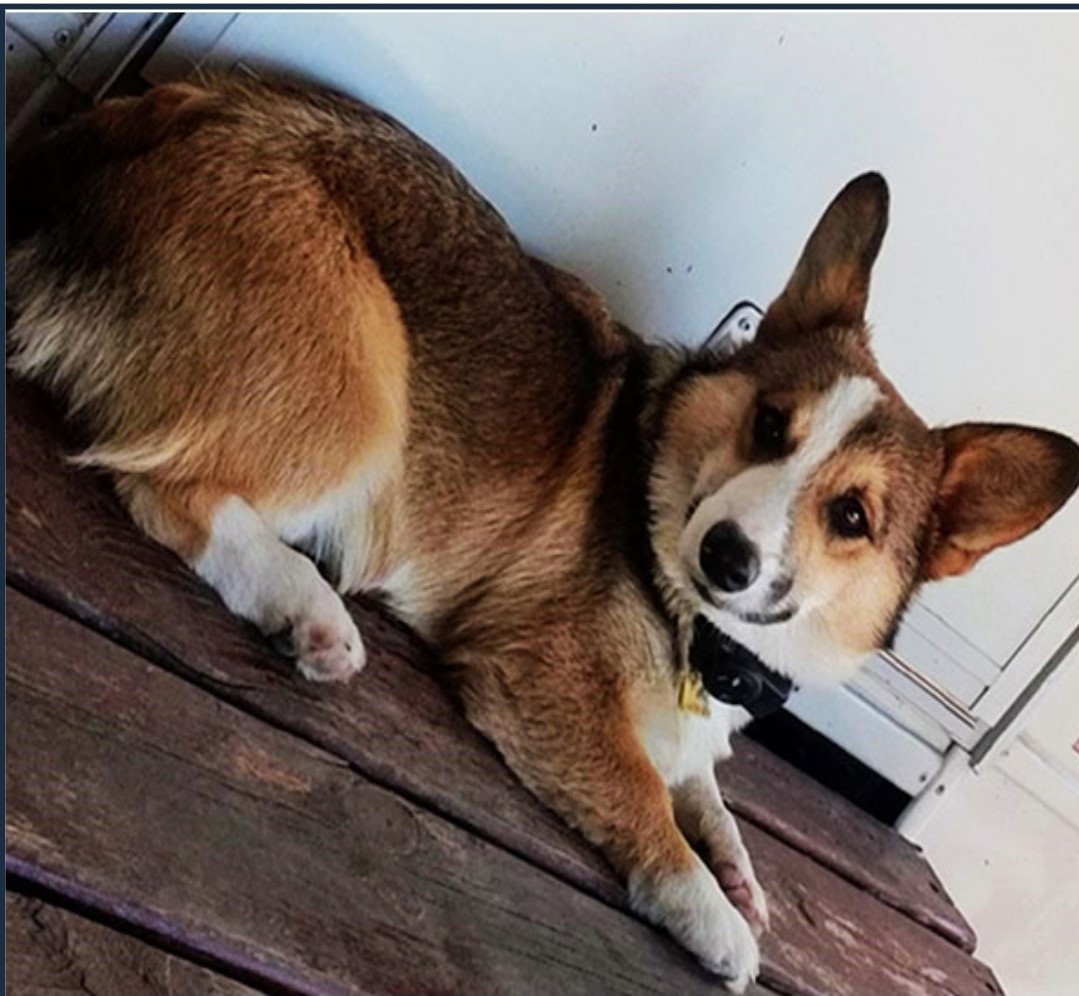 Above: Fantasy Farm Linda's Ima Kola (DM n/n) sable/white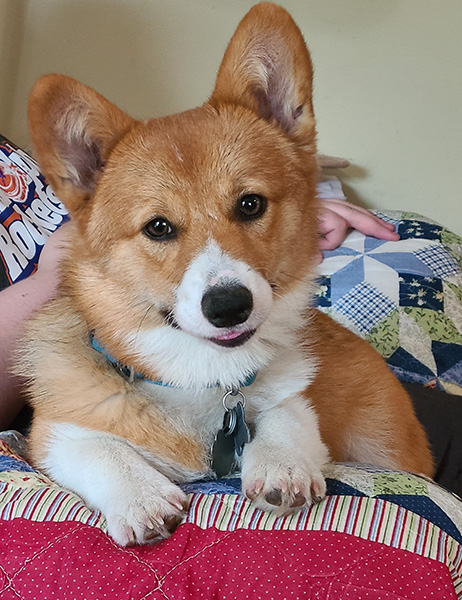 Above: Fantasy Farm's Friendship Copper sable/white Male DM (n/n)
Waiting list: Corgi Fantasy Farms waiting list for first available puppy requires our waiting list application to be printed and written out in writing. Submit your requests by mail and the waiting list application along with your $100 non-refundable deposit to: 22940 Michael Ave, Hastings, Minnesota 55033.
Shipping: Puppies cannot be shipped until ten (10) weeks of age and the temperature can NOT be under 20 degrees or over 85 degrees at either the origin or destination. Puppy and the fee (shipping, veterinarian flight exam and kennel which totals approximately $350 depending on the weight and size of the puppy) must be paid in full one week prior to scheduled ship date. I will make the shipping arrangements. Contract must accompany the payment (you may view the contract here). Patience and flexibility are a must due to weather in Minnesota and flight connections. Please include your name, address and phone number with your email. I ship NW 1-800-352-2746
Veterinary services: Corgi Fantasy Farms works with Hastings Veterinary 651-437-5101. Visit their web site to learn more. We recommend their service!
Learn about puppies going home here >
Vaccination schedule for puppies >